Amazon EKS-A Operations
Streamline Amazon EKS-A Operations With
Rafay KOP
Rafay's Kubernetes Operations Platform (KOP) delivers the easiest and most recommended way for enterprises to build, manage and operate EKS-A on-premises in their datacenters. Rafay delivers the zero trust access, cloud-based remote management, automation, security, upgrades and governance that platform teams have come to expect from enterprise software.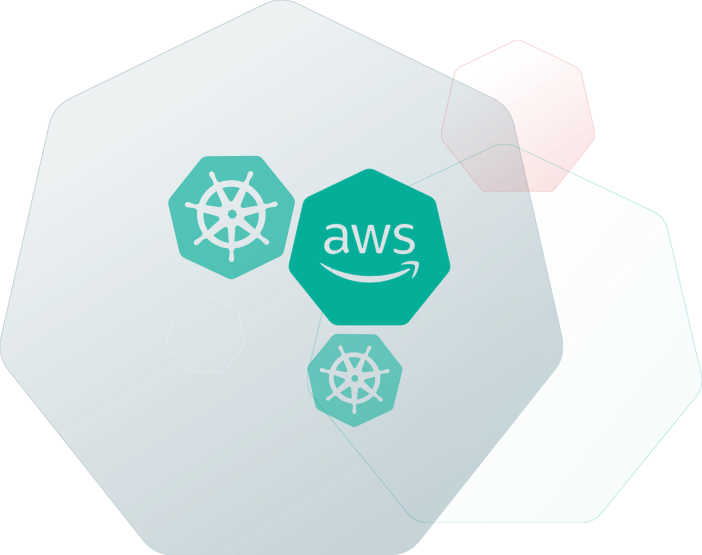 Rafay's Platform is a Complete Solution for EKS-A Operations
Rafay builds on the AWS provided tools (eksctl CLI for EKS-A) with multiple value added services for a zero trust end to end lifecycle management of EKS-A clusters.
Cloud based, remote provisioning of EKS-A clusters in remote data centers
Zero trust lifecycle management including provisioning, scaling, and upgrades
Intuitive self service graphical UI and CLI for lifecycle automation
Rafay Adds Critical Services to Amazon EKS-A to Streamline Operations
Amazon EKS-A Cluster Lifecycle Management with Rafay
Cloud-Based Zero Trust remote management of EKS-A Clusters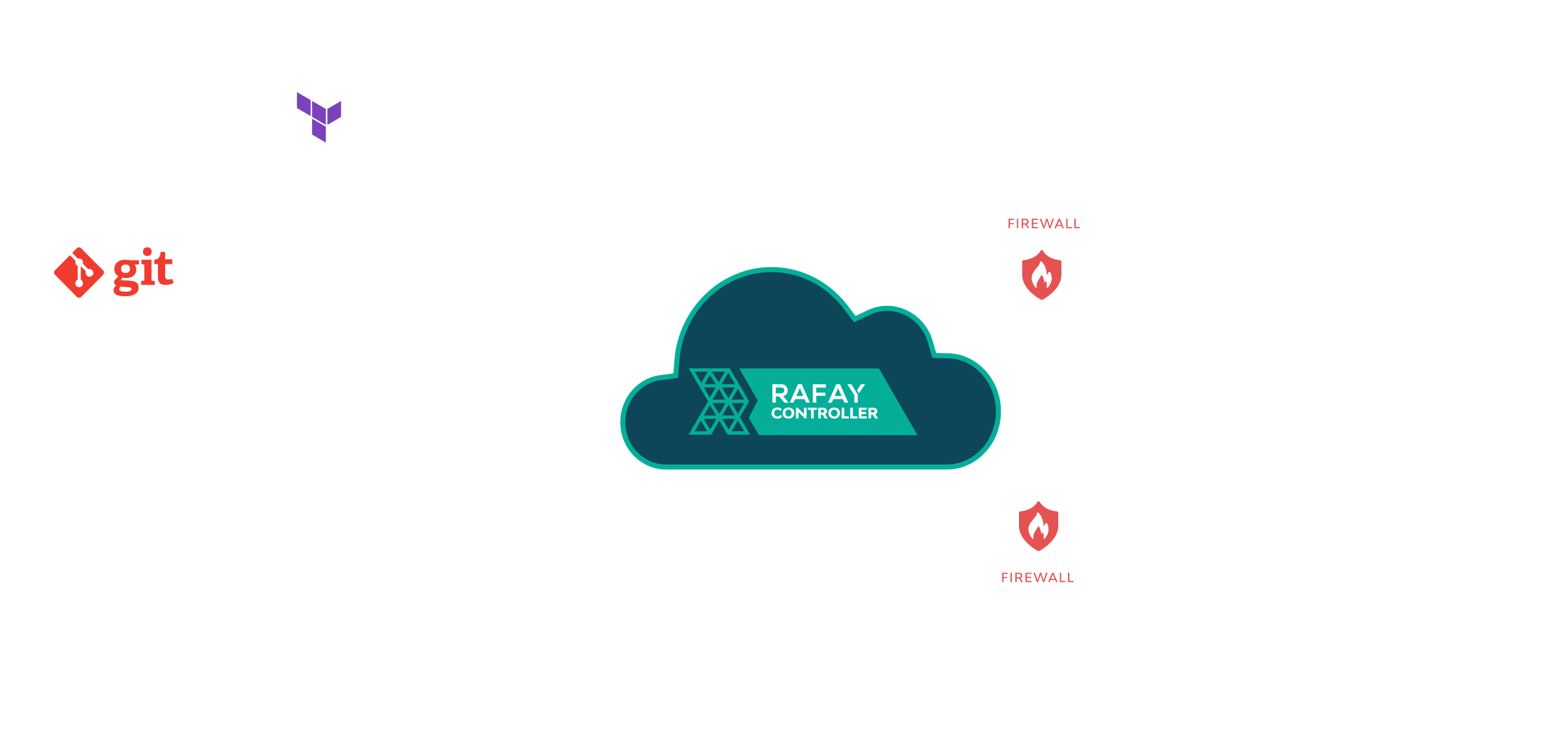 Kubernetes Operations Features for Amazon EKS-Anywhere
Rafay's Amazon EKS-A integration means you have one console to manage the operations of all your Amazon EKS-A clusters and applications without having to install software or set up an AWS Kubernetes dashboard.
Native GitOps Pipelines
Drive standardized EKS cluster and application deployments and updates using Git as the source of truth, including write-back to Git using 2-way System Sync
Standardize with Cluster Blueprints & Templates
Guarantee that EKS-A clusters are always born with the organization's approved cluster blueprint
Load Balancer and Ingress
Use Rafay's built in Load Balancer (based on MetaLB) and Ingress Controller (based on NGINX Ingress)
Secure Zero-Trust Access
One-time setup of a Gateway inside your datacenter establishes a secure, outbound connection to the Rafay Controller (zero trust), while keeping EKS-A control planes private
SSO & Role-based Access Control
The Rafay Controller makes sure that only users with appropriate privileges can provision and manage EKSA clusters
Integrate & Automate
Comprehensive automation can be quickly developed by using either our UI, command line interface (RCTL) utility, Terraform or REST APIs
OS Support
Support for both Ubuntu and AWS's Bottlerocket OS for master and worker nodes
Managed Storage
Use Rafay's managed storage (based on CNCF's Ceph/Rook) to configure, deploy and operate block, file and object storage on EKSA clusters
Centralized Logging & Monitoring
Rafay provides built-in, detailed audit trails for administrative activities across all EKS-A clusters as well as intuitive, integrated monitoring, visualization and alerts
Download the

White Paper
Simplifying Amazon EKS Deployments & Operations
Learn how to accelerate Kubernetes & streamline Amazon EKS
"Easily operate and rapidly deploy applications anywhere across multi-cloud and edge environments."
"Rafay stood out from the crowd with their deep integration with Amazon EKS."
"The big draw was that you could centralize the lifecycle management & operations."
"Rafay's unified view for Kubernetes Operations & deep DevOps expertise has allowed us to significantly increase development velocity."
You Might Also be Interested In