But Customers are On Their Own to Figure it out.
The industry is clearly recognizing the need for application lifecycle management capabilities needed by devops teams to extract value from all the amazing capabilities that Kubernetes and its associated ecosystem have to offer.
In a recent OpenShift blog describing RedHat's partnership with Microsoft Azure, RedHat outlines the need for Application Lifecycle Management AND underscores that customers need to solve this problem themselves.
But the industry needs to do more.
We need to focus on delivering higher order capabilities to companies so that engineers can focus on building their apps, not complex platforms on top of Kubernetes. At Rafay, we are on a mission to make Kubernetes easy to consume by any company, regardless of how far along they are on their journey. The Rafay platform empowers DevOps teams to focus on their business-critical software development instead of building and maintaining complex internal tools.
Fulfilling the gap called out by OpenShift (see diagram below from their website) is our strategic mission at Rafay: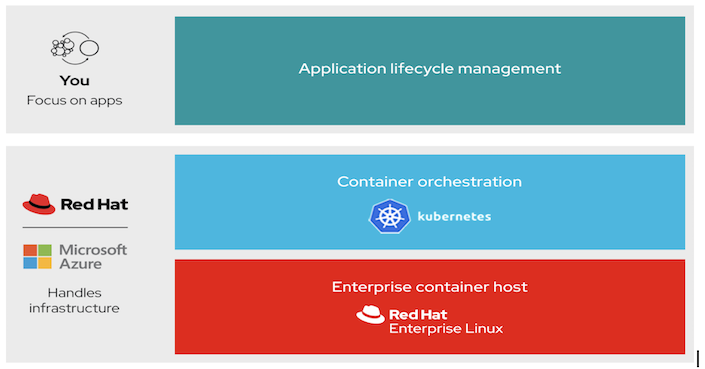 Incidentally, we display the following diagram on our website: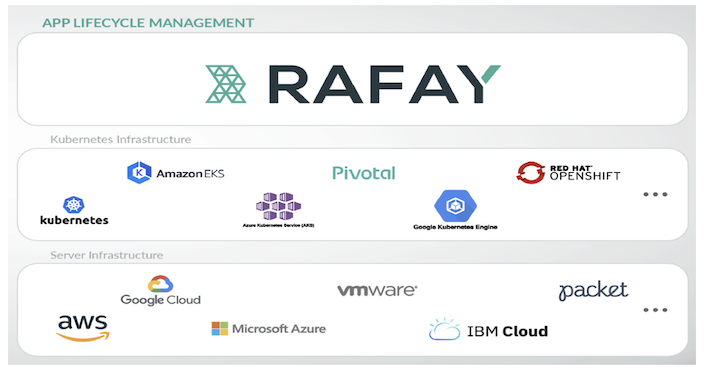 The Rafay platform works with your favorite Kubernetes distribution (OpenShift, AKS, EKS, PKS, GKE, or anything else) and can be seamlessly integrated to deliver SaaS-based lifecycle management capabilities to your company. Net-net, by automating the lifecycle management of containerized apps through a SaaS offering, the Rafay platform automates the repetitive work devops teams carry out to keep Kubernetes environments up and running for their internal customers. Our existing users love the product and continue to help us make it better. If you'd like to look at a demo to see how the Rafay platform can assist your DevOps teams,
Want to see a demo of the Rafay platform in action? Please feel free to get in touch or email me directly.