We are excited to share news today that Rafay Systems' Container Delivery Network (CDN) is now available in the Microsoft Azure Marketplace. Developers now have the ability to leverage Rafay's Programmable Edge™ platform to distribute, manage and run containerized microservices closer to users and devices.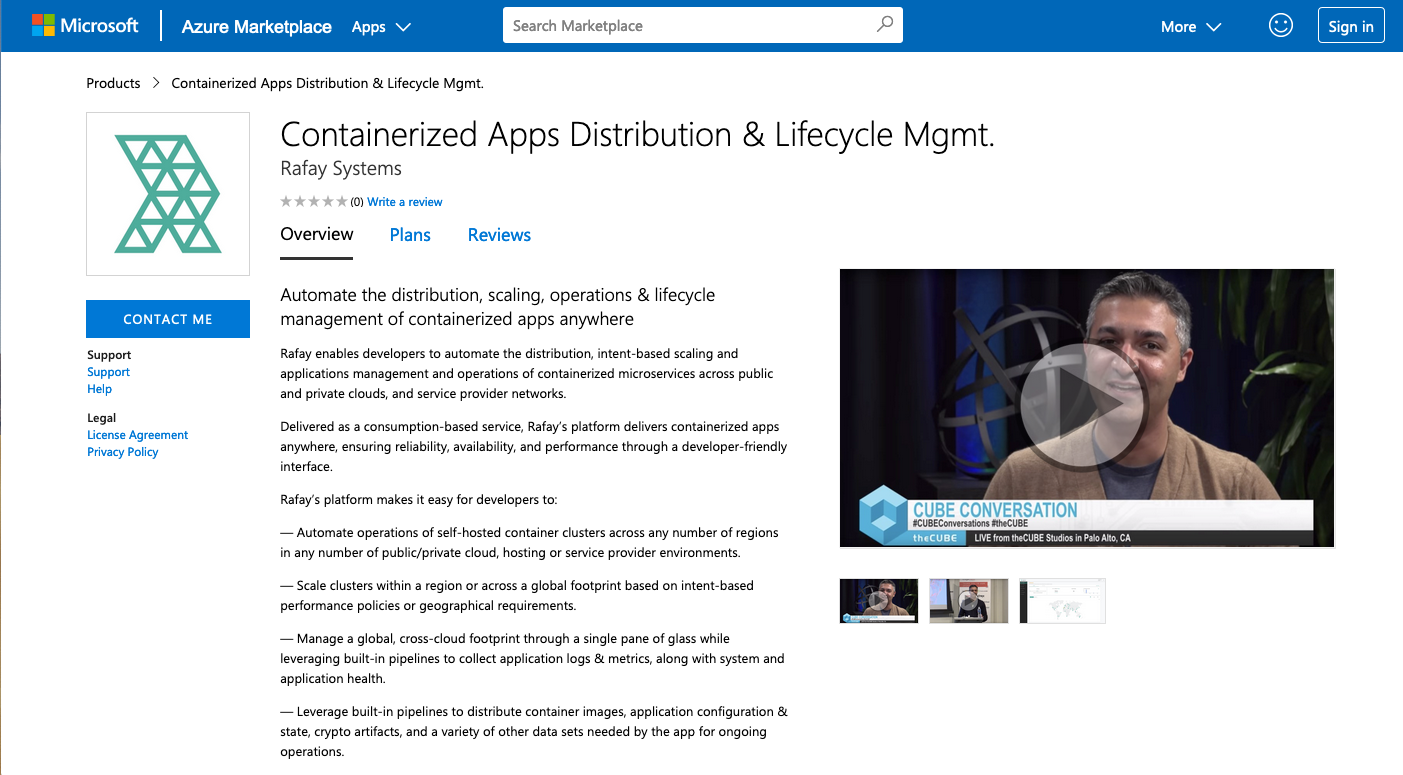 Developer excitement continues to grow for Rafay's platform which offers:
Distributed Container Platform – Effortlessly scale, automate and operate container-based workloads without having to manage multiple container clusters across geographies.
Global Traffic Management – Easily automate traffic management and steering decisions to ensure latency-sensitive apps execute close to their users.
Intent-based Workload Placement – Seamlessly orchestrate and automate workload placement based on stated intent and configured policies.
Data Distribution and Synchronization – Simply maintain multi-purpose data pipelines via easy-to-use APIs that distribute configuration data, user profile information, policy messages.
Global Footprint – Effortlessly scale highly available resources close to users with Rafay's Container Delivery Network service.
"Edge computing is a fundamental shift that is happening in our industry. It is driven by all the applications that are super low-latency, interactive and personalized. These applications, to be effective, need compute to be operated closer to users and endpoints. This massive shift is driving a new industry. Rafay's platform is designed for developers so they can easily deploy applications close to users and endpoints. Now that the Programmable Edge platform is available in the Microsoft Azure Marketplace and Azure AppSource, developers can easily deliver edge computing benefits to their organizations".
-Haseeb Budhani, CEO and Cofounder, Rafay Systems