Rafay is the Clear Successor To VMware Tanzu
Why VMware Tanzu Users Are
Switching To Rafay
VMware's acquisition by Broadcom is making enterprises rethink their Tanzu investment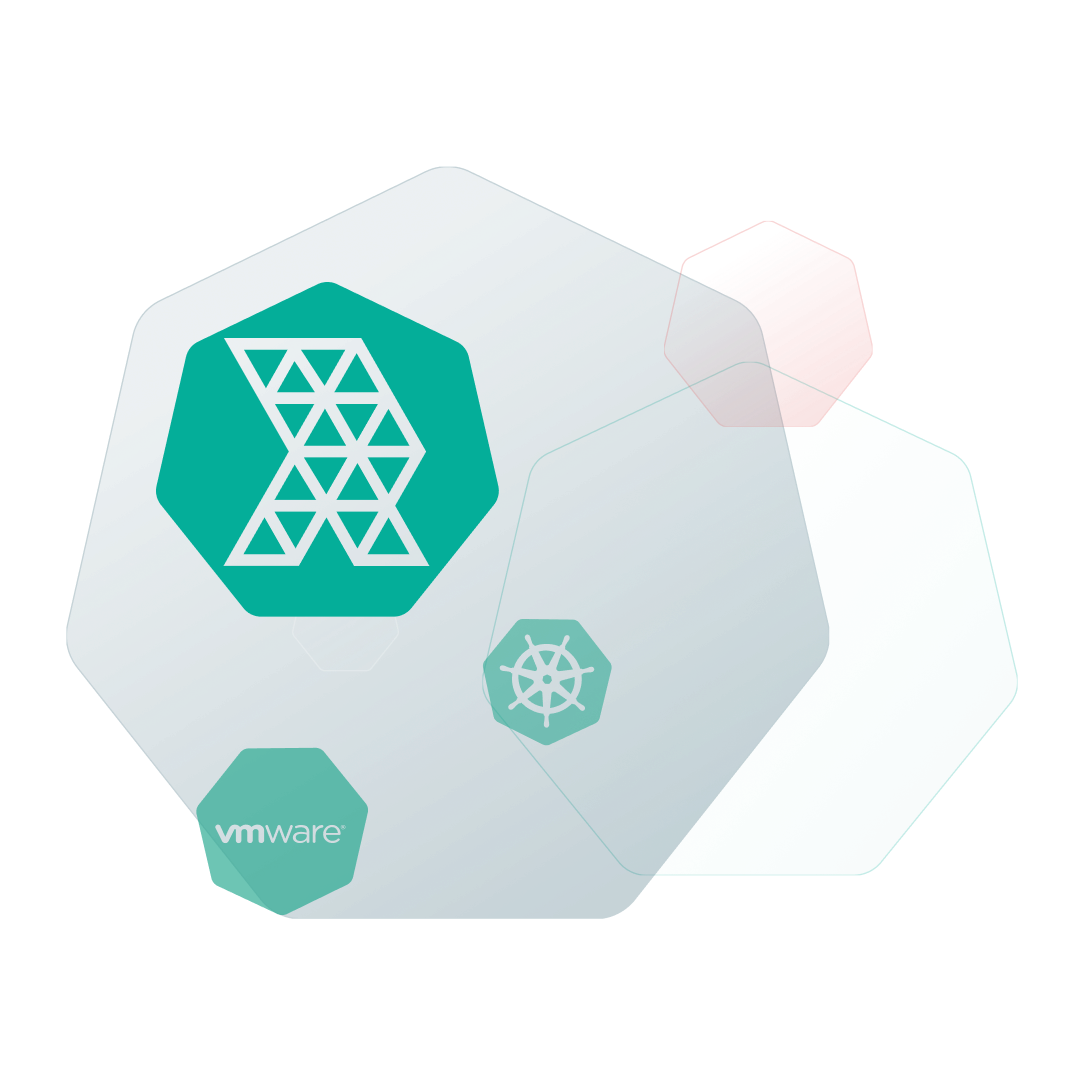 Don't risk your app modernization strategy on the M&A whims of large companies.

Why VMware Tanzu Customers are Switching to Rafay: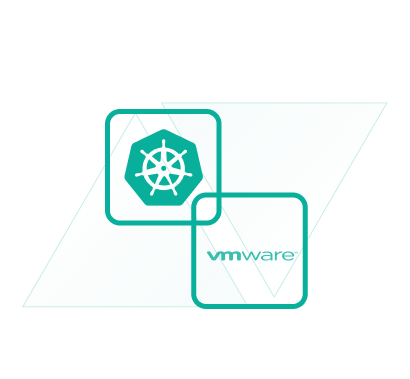 Extend your investment in VMware technology
Rafay supports on-premises and Edge K8s cluster deployments on vCenter or bare-metal
Take advantage of Rafay's native vCenter integration for end-to-end K8s cluster lifecycle management, meaning your long-standing VMware investments can continue to be utilized. Run & manage containers on K8s and VMs in a single platform.
Easily operate a hybrid cloud environment
Rafay provides the deepest support for Amazon EKS and Microsoft AKS
Leverage consistent workflows, automation, and the right controls and governance for the leading managed Kubernetes services in AWS, Azure or GCP, along with your on-premises Kubernetes deployment.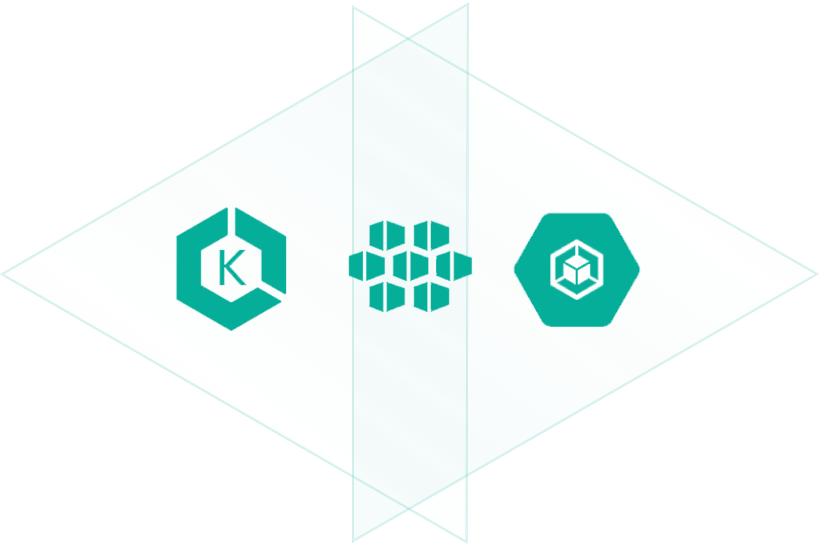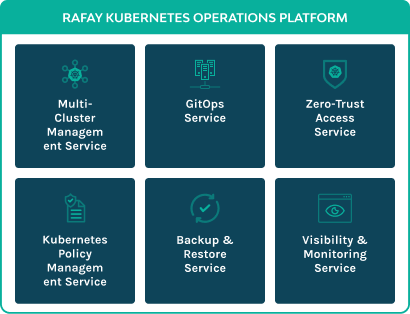 One, end-to-end operations platform to rule them all
Rafay delivers the broadest K8s operations platform in the market
Beyond cluster lifecycle management, enterprises need cluster standardization and governance, policy enforcement, cluster backup, app deployment via GitOps, network policy management, chargebacks, visibility/monitoring and more. Rafay provides these capabilities in an integrated, SaaS offering. Even manage VMs!
Partner with Rafay - we've done this 100s of times
Best-in-Class Customer Success with Kubernetes and Ecosystem Experts Available 24x7
Stop struggling to find and retain expertise to manage and maintain Kubernetes distributions, tools, and infrastructures with unmatched experience running modern infrastructure at scale.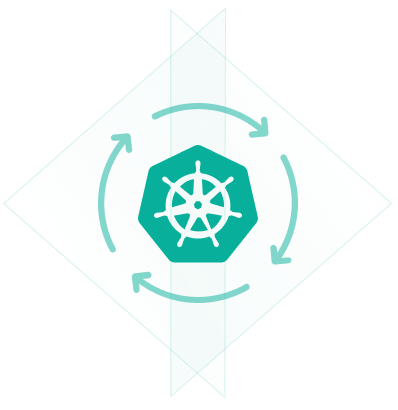 Rafay Delivers These Key Capabilities:

Governance
Ensure K8s clusters and modern apps always comply with your policies
Security
Secure access to Kubernetes clusters and applications with RBAC, SSO, and auditing of all actions performed

Automation
Automate lifecycle management for both K8s clusters and apps

Visibility
Visibility of all clusters & apps across your entire infrastructure
The Definitive Guide to Kubernetes Automation and Governance for Platform Teams
Leverage this Guide to Maximize your Kubernetes Investments
Frequently Asked Questions
How do we get comfortable with the risk of working with a startup on such an important initiative?
Sometimes there is risk in partnering with big companies too (see the VMware acquisition). It's important to identify and partner with best-in-class product teams that are rewriting the rules of the industry. Rafay delivers the most comprehensive Kubernetes Operations platform in the market, which is why so many enterprises like you are already Rafay customers.
How did a startup build such a broad platform in such a short time?
With clarity of intent comes confidence in execution. Team Rafay has unmatched expertise in building infrastructure automation and operations solutions, and truly understands the modernization journey. Our mission is to make your Infrastructure Operations and SRE teams successful with modern infrastructure, and we keep building unique capabilities to do so.
Can you support a complex organization like ours, being a startup?
Rafay K8s operations platform is unmatched in the industry, but our customer success and support teams are the company's most important asset. Having done this 100s of times, the team has built a practice around helping enterprises build out a standard operating model for modern infrastructure consumption.
Recent Posts From The Kubernetes Current Blog