About
Rafay
We believe a modern infrastructure deserves a modern operations solution
Why We're Here
Years ago at a previous company our founders spent just as much time wrestling with Kubernetes operations than they did developing the software product they were selling. At that time first-generation and do-it-yourself (DIY) Kubernetes solutions entered the market in an attempt to help, but they just didn't solve core issues related to automation, security, visibility and governance. They felt there had to be a better way to manage the operations for their modern infrastructure and so they decided to build one by starting Rafay Systems.
All of us at Rafay believe that modern applications can power a better future and they deserve a mature, battle-tested and easy way of managing them. Without that, the promises and business value of these cutting-edge applications built on cloud, IoT and 5G technologies are at risk.
With a combination of an enterprise-grade operations platform and expert services, we help enterprise Platform Teams create a modern operations practice to support their modern infrastructure. Because over the past many years modern, cloud infrastructures and technology have evolved rapidly and we believe that their required operations should too.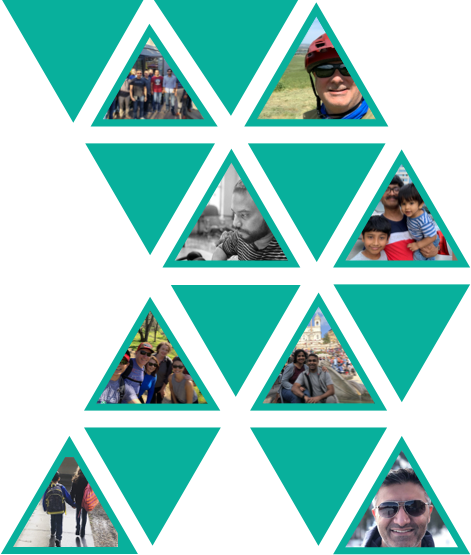 Rafay is SOC 2 Type II Certified
Rafay has completed the System and Organization Controls (SOC) 2 Type II Audit. Created by the American Institute of Certified Public Accountants (AICPA), SOC 2 is an internal controls report capturing how a company safeguards customer data and how well those controls are operating. These benchmarks are based on five Trust Services Criteria – privacy, confidentiality, security, availability, and processing integrity.
Proud Member of the Kubernetes Community
Rafay is a proud member of the CNCF and a Certified Kubernetes Service Provider. Our customers can leverage our Certified Kubernetes solution, upstream K8s, and work hand-in-hand with our team of Certified Kubernetes Admins (CKAs).
Our Commitment to Open Source
Meet the Team
The leadership team brings together dozens of years of experience from leading companies such as Akamai Technologies, MobileIron, Okta, Verisign and VMware.
Our People at Rafay

Demonstrate Urgency
We make quick, informed decisions as a team, and understand that being wrong sometimes is ok, so long as we continue to learn
All of us are part of sales and customer success – we take immediate action to make our customers successful
We find harmony between our work and personal lives, but we strive to not put off until tomorrow what we can do today

Are Unafraid and Open
We are honest about the good and the bad, and respectfully share and receive feedback/opinions across the company
We are comfortable being vulnerable in front of our peers, admit our mistakes, and strive to do better
We take on the hardest problems that our customers need solved and solve them with intelligent elegance

Are Respectful
We understand that our peers' time is valuable and we respect it
We respect our peers' opinions and take the time to listen – we treat them the way we would like to be treated
We treat customers with the utmost respect that they deserve

Are Continuously Improving
We learn as a team from our collective mistakes, without egos or politics
We invest time in improving the systems and processes that are helping our customers be successful
We strive to self-improve, and we help our colleagues grow in their careers through constructive feedback and training