Kubernetes Operations Platform for Edge
Edge Kubernetes Automation and Governance for Platform Teams
With Rafay, Platform Teams centrally manage the lifecycle of 100s or 1000s of Kubernetes clusters and modern applications at remote locations and the edge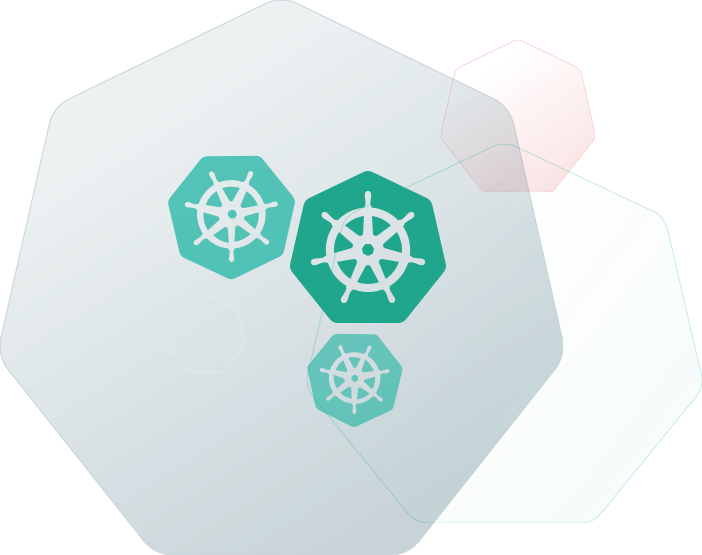 Rafay Makes Life Easy for Platform Teams
Platform Teams ❤️ Rafay because our solution delivers the automation developers and operations want with the right level of standardization, control and governance platform teams need. With Rafay, these teams take advantage of the following platform services:
RAFAY KUBERNETES OPERATIONS PLATFORM
Automation & Self-Service
Kubernetes Distros & Managed Services
Rancher
Open Shift
VMWare Tanzu
Upstream Kubernetes
Amazon EKS
Amazon EKS-A
Google GKE
Azure AKS
Infrastructure
Datacenter
Azure
AWS
GCP
Remote & Edge
Zero-Trust Security Architecture
The KOP's unique Zero-Trust Architecture doesn't require inbound access to your edge Kubernetes clusters. Rafay's Zero-Trust Kubectl Access (ZTKA) governs kubectl activity by end-users as well as CI/CD systems with role-based access control and user-level auditing of all actions performed on edge clusters and applications.

Leverage the Power of SaaS for Kubernetes Cluster Management at the Edge
As enterprises modernize their applications, they are quickly realizing the significant increase in the cost and resources required to operationally manage Kubernetes clusters and application lifecycles, especially for edge applications. Rafay's SaaS-first approach enables companies to gain efficiencies from Kubernetes almost immediately, thus speeding digital transformation initiatives while keeping operating costs low. Benefits of a cloud approach include:
Reliability
Rafay's platform has consistently maintained >99.99% uptime
Fast time to K8s
Gain the benefits of Kubernetes in hours, not months
Operational Scalability
Easily manage hundreds of clusters and apps in software-defined groups with no management needed for administrative clusters
Zero-Trust Security
Cloak your K8s API endpoints so they're never visibible on the Internet, and centrally configure role-based access control for easy access to any cluster, anywhere
Deployment Flexibility
Leverage the cloud or deploy the platform in air-gapped environments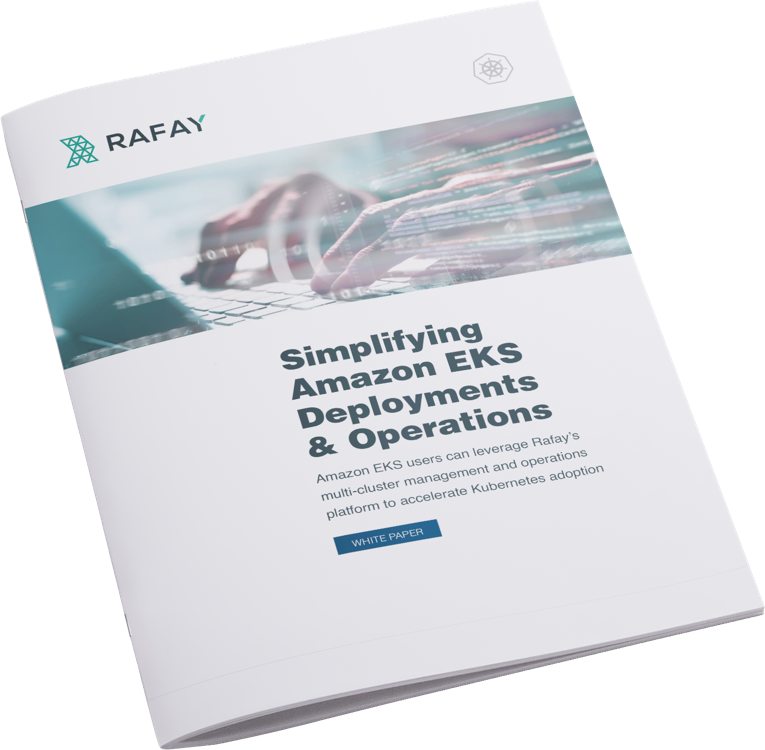 Download the

White Paper
Simplifying Amazon EKS Operations
Learn how to streamline Amazon EKS operations
"The big draw was that you could centralize the lifecycle management & operations."
"Rafay's thought leadership and white glove support has been fantastic."
"Rafay's unified view for Kubernetes Operations & deep DevOps expertise has allowed us to significantly increase development velocity."
"We are able to deliver new, innovative products and services to the global market faster and manage them cost-effectively with Rafay."
"Rafay stood out from the crowd with their deep integration with Amazon EKS."